Family Dentistry
---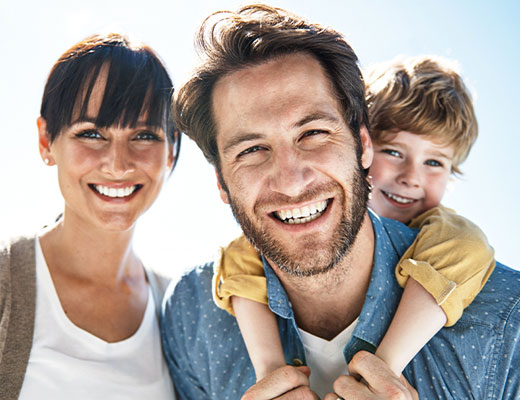 Family dentistry encompasses a wide range of dental services aimed at helping patients of all ages maintain optimal oral health. From routine cleanings and exams to complex restorative procedures, general dentists play a vital role in preserving and enhancing patients' smiles.
The esteemed team at James W. Thomas DDS, Inc, is proud to serve the local community with premium dental services, being there for you and your family every step.
Preventative Care
Preventative care is a cornerstone of general dentistry. By practicing good oral hygiene at home and receiving routine dental cleanings and exams, patients can prevent common dental problems, such as cavities and gum disease. General dentists may offer additional preventative services like fluoride treatments, dental sealants, and oral screenings. Preventive care helps stop problems in their tracks and ensure that you progress correctly.
Pediatric Dentistry
Many general dentists also provide dental care for children. Pediatric dentistry focuses on helping children establish good oral hygiene habits at a young age and addressing common dental problems that may arise during childhood, such as cavities and misaligned teeth. Pediatric dentists may offer preventative services such as fluoride treatments and dental sealants.
Restorative Dentistry
Restorative dentistry involves repairing or replacing damaged or missing teeth to restore their function and improve the appearance of your smile. Several therapeutic dental procedures can help address a variety of dental concerns, including:
Fillings
Dental fillings are one of the most common restorative dental procedures. They are used to repair teeth damaged by decay or trauma. During a filling procedure, your dentist will remove the decayed or damaged portion of the tooth and fill the resulting cavity with filling material, such as composite resin or amalgam.
Crowns
Dental crowns are used to cover and protect a damaged or weakened tooth. Crowns can be made from various materials, including porcelain, metal, and ceramic, and they are designed to blend in with your natural teeth.
Bridges
Dental bridges are used to replace one or more missing teeth. They consist of one or more artificial teeth (pontics) anchored in place by dental crowns on the adjacent teeth. Bridges can help restore your ability to chew and speak properly and improve your smile's appearance.
Your Trusted Dental Care Team
Regular dental check-ups and cleanings are essential for maintaining good oral health and preventing dental problems from becoming more severe. If you have any dental concerns or need dental services, don't hesitate to schedule an appointment with your local dental care team today. During your appointment with the skilled team at James W. Thomas DDS, Inc, you can rest assured that you will receive the best care and guidance you and your family deserve.